More About Us
We are a Montreal based cleaning services company that excels in cleaning of households, offices and other places. We offer quality services at an affordable price that you can avail at your convenience. We are committed to make sure that your household is cleaned thoroughly and that it stays that way. We take pride of the fact that we are one of the few players in the field, who have been successful for a long time. Started in 2010, we have redefined cleaning services by creating new benchmarks in the field. We ensure a high level purity in our services and make sure that you are 100% satisfied with our services. If your place is not cleaned thoroughly, we do not bill you. It is a factor which has made us to stand out among the players in the field of cleaning services. Even from the beginning in 2010, we have satisfied more customers than our competitors in the greater Montreal area. It is a fact that we are proud of. Although there are other players who are older than us in the area, you will not be able to find a better cleaning service in Canada. We offer cleaning services for households, schools, colleges and other educational institutions, offices and work places, industries and factories, hospitals and health care centers, etc.,. We offer varied services like carpet cleaning, window cleaning, vacuum cleaning, high pressure cleaning, waxing of floor, removal of oil and grease from the walls and floor among other cleaning services. Whatever be your cleaning needs, we have the right solution for you. You name it and we have got it. We are truly the one-stop solution for cleaning services in Montreal. When it comes to cleaning we are cater to Ménage Total, for the total household.
100% Cleaning
Eco-friendly substances
Personalized Service
Affordable Pricing
John Mach
Chief Executive Officer
Steve Mach
Chief Operation officer
Michel Clark
Chief Financial Officer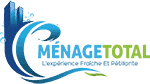 Finally, Ménage Total is a name of a reliable service provider on which you can depend. We are committed to helping you by our top commercial cleaning services. Customers feedback is our fuel to go ahead with a view to rendering them best quality cleaning services. If you are looking for quality services, you can stay in touch with Ménage Total without any hesitation.
3583 rue Ignace
Laval,QC
H7P 3R4

contact@Ménagetotal.com
info@Ménagetotal.com

(514)-654-4988
1844-60-666-60
1844-40-MAIDS